Owning a home is a significant investment. For this reason, it is imperative to ensure that you increase its value in every possible way. If you have a patio in your home, it could be a great place to start.
Do you know that you do not need to break your bank to glam up your patio? Well, you can glam it up on a budget and get to enjoy every bit of it. DIY's have also become the in thing, and they can save you a few bucks. That said, here are 10 ways you can spruce up your patio.
1. Clean it up
First things first, clean up your patio. If you have been neglecting your patio for a long time, it is about time to clean it up. Remove any debris that has accumulated over time and dust the space. The cleaning process of the patio might differ depending on various factors such as the type of flooring on the patio, how long it has not been cleaned, and so on. If the space had started growing some mold, it would be best to do with them at this stage.
Cleaning up the patio opens up the space and even gives you some ideas on how you can glam it up.
2. Cover the floor with a rug
Do you have a rug lying around in your home? Adding a rug in the space instantaneously makes the space look warm and inviting. If you do not have an extra rug, worry not! You can get really good bargains in stores or even look for a second-hand rug.
3. Add some furniture
After a long day, you may want to relax on your patio and have some little time by yourself. You, therefore, will need to add some furniture to the space. A table and a few chairs will do. If you have some old furniture, you can repurpose them for outdoor use. It is important to note that the furniture you choose should be able to withstand the harsh weather.
4. Buy an outdoor TV
Spending some time with family and friends at the patio is one of the greatest ways to make memories. You will need some entertainment while chilling at the patio with your friends, and adding an outdoor TV is a brilliant idea.
When buying an outdoor TV, you need to be very careful while reading the features. The TV you choose should be able to withstand outdoor weather conditions. You can check out outside TVs from Furrion.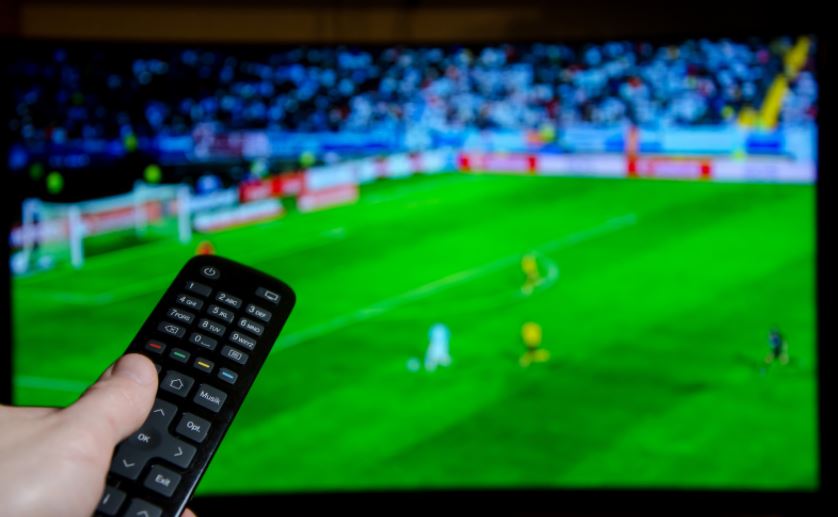 5. Add some greenery and art
You can never go wrong with adding art and greenery. For the art, you do not need to buy expensive pieces. The photos you have in your home can be great art pieces. All you need to do is make a good frame to put the art, and that's just it.
Additionally, you can plant some plants on some cute flower pots. The whole patio will look beautiful and lively.
6. Build a fire pit
Another major upgrade to your patio would be building a fire pit. The fire pit is a good addition as it comes in handy in all seasons. When chilling with some of your friends on the patio at night, all you will need to do is light up the fire. You can then get to avoid the cold as the fire will keep you warm. Also, as you enjoy your night together, you can roast some marshmallows on the fire. So much so, the fire is a good source of lighting during the night.
7. Change the flooring
There are many other flooring types that you can choose from depending on your budget and personal taste. The important thing that you should consider is the quality as well as the materials used to make the flooring. Also, it would be best to choose one that is easy to maintain and clean up.
Changing the flooring type of the patio is another surefire way to upgrade it. If you want a classic yet elegant and classical flooring type, wood flooring would fit perfectly in the space. Choose a wood flooring that will be able to withstand harsh weather conditions.
8. Paint the walls
If you have had the same paint color on the patio walls for the longest time, this is the best time to change things up. You can try out a new color that blends in with the other aspects of the patio. And did you know that colors actually affect our moods? The color you choose to paint your walls will have a significant impact on your overall mood anytime you go to the patio. Therefore, choose a color that makes you feel relaxed. You can even ask your family members for suggestions on the same.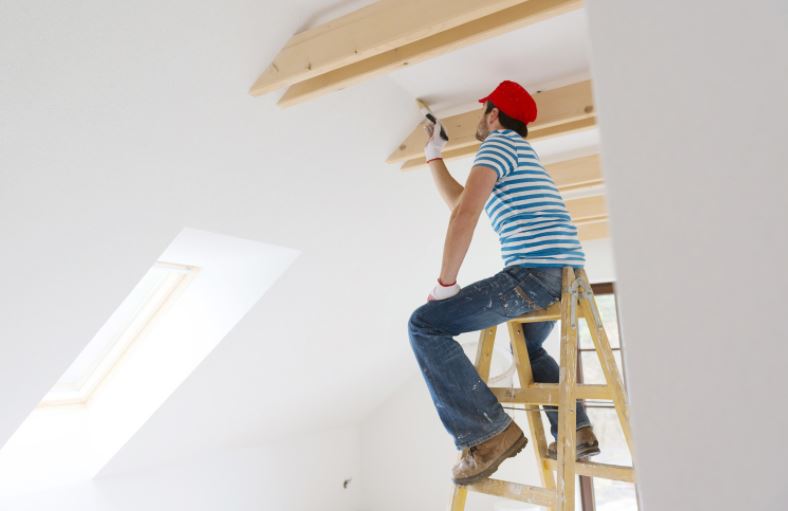 9. Install an air conditioner
If you live in an area that experiences hot weather conditions, you should think about installing an air conditioner. This will ensure that the space is cool during the hot days, making it comfortable for you and your family to relax.
While making your purchase choose one that is ideal for the outdoor space. HVAC experts can advise you on the best type of AC you should install, depending on your budget and home needs.
10. Build an outdoor kitchen
Lastly, you can refresh your patio by building an outdoor kitchen. The outdoor kitchen is very convenient, especially on days that you are hosting a party or having family dinner. You won't have to run inside the house to get ingredients or equipment to cook. That movement inside and outside the house can be hectic and tiresome also. The outdoor kitchen is, therefore, a good project to take up.
Lastly, you can also include an outside bar as part of the project. On days that you need to catch up with some friends over some cold drinks, the patio area would be such a great place to meet and chill out.